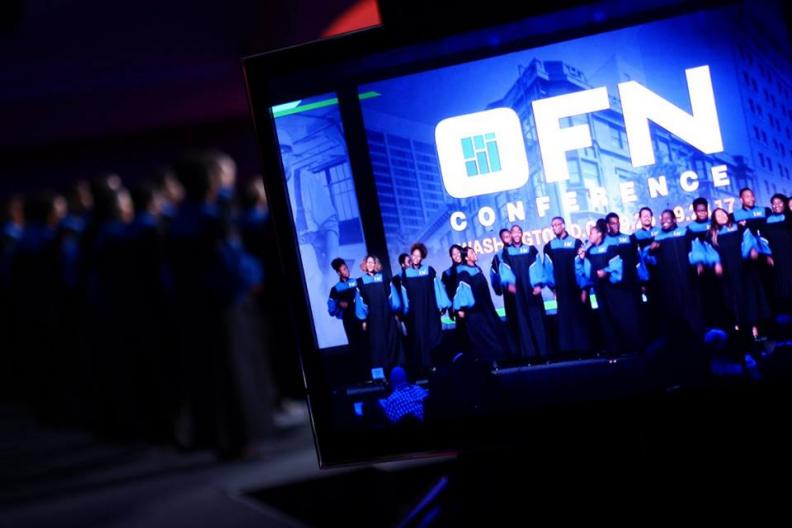 OFN Conference opened on Wednesday, September 27 with a call to "Hold On, Be Strong." As one attendee wrote on Twitter "WOW! What a way to start the day!"​
#OFNconf #CDFIsInvest
WOW! What a way to start the day! - https://t.co/L5qnQVybiE pic.twitter.com/MJ1HRiXI3P

— Colleen Ippolito (@ColleenIpp1) September 27, 2017
The message was clear, CDFIs stand strong and create change where it is needed.
Watch the full video here as the Howard University Gospel Choir sets the tone and raises the bar on Conference openers!
We've captured some of the best moments of the 2017 OFN Conference online! View more video highlights and access session materials on the
OFN Conference Recap
page.
STAY INFORMED
Get updates on the latest news and information at OFN! View an archive of e-newsletters here!
Related Articles